The IIC of PiMSR organsied a Session for the students pursuing MMS on the topic "Essentials of Entrepreneurship" as a part of the management mindset orientation program on 31st August, 2023. The talk was delivered by Mr. Aditya Mhatre, Founder and CVO of Synergy Consultants.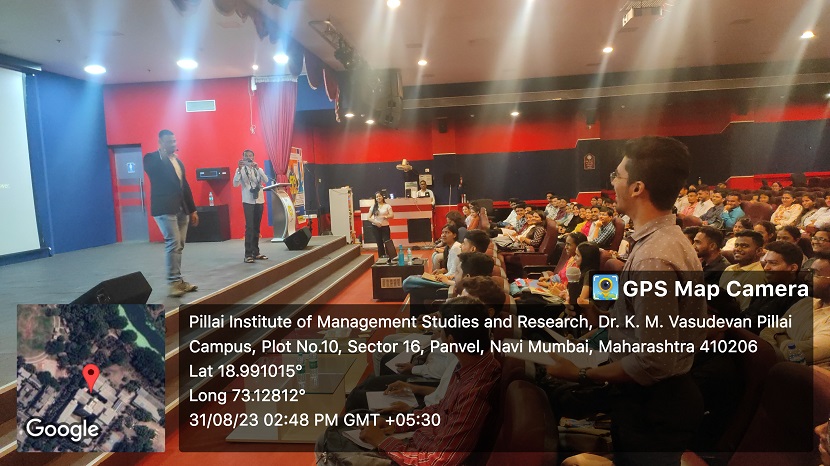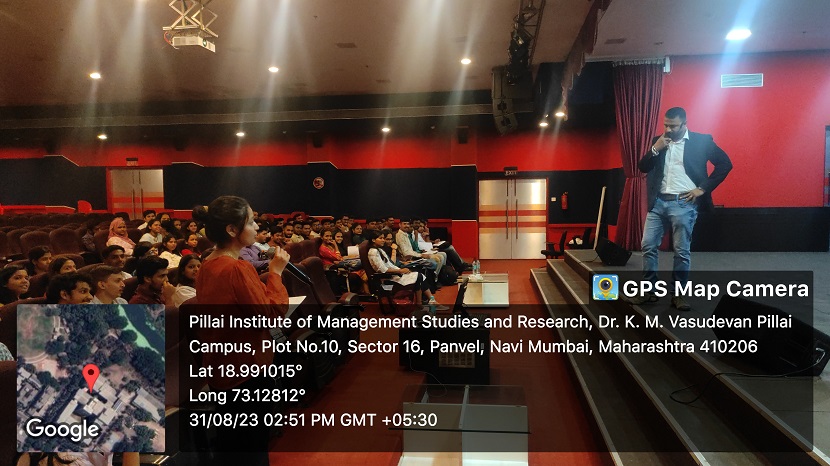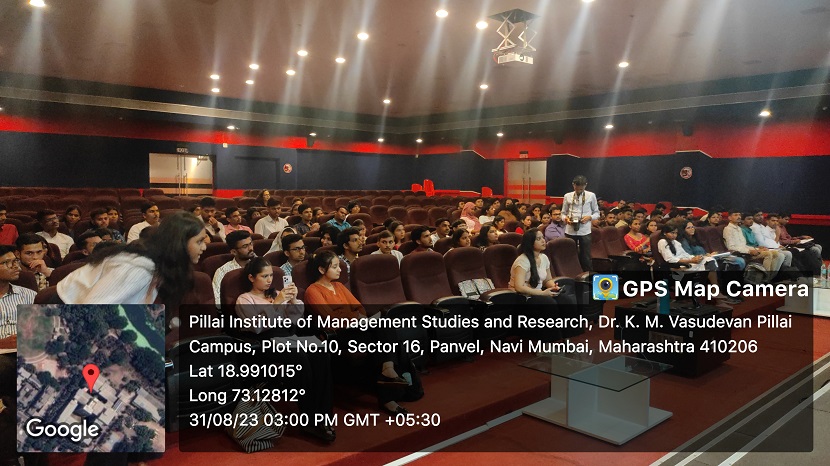 Coach Aditya Mhatre's work profile involves being a Business Growth Consultant to over 60 MSME Business owners and he is currently coaching around a dozen startups across India. As a management trainer, Aditya Mhatre has trained over 8000+ Graduates across 7 major cities in India. He has been an opinion leader in various Strategy and Ideation projects in his corporate tenure. Coach Aditya has won multiple awards like Business Disruptor by Bloomberg TV India, National Pride award by SPF Indore, Aarogya Gaurav Puraskar by Ministry of Health- Bihar State and many more.
Mr. Aditya Mhatre started the session with numerous inspirational quotes which are based and interpreted from his own journey towards entrepreneurship. He not only gave students the idea on how to become an entrepreneur but also gave a reality check about who can be an entrepreneur and who can't be an entrepreneur. Mr. Aditya Mhatre taught the students how to be resolute and how to take actions unwavering without any hesitation in mind. In his session the students learnt aspects regarding initial components of startups which are Innovation, Scalability and uncertainty. He also gave an idea regarding how to start a step framing work for startups which were really helpful for all. Mr. Aditya Mhatre concluded with 4 words which are applicable for any goal that has to be achieved in future, words are "Belief, Potential, Action, Result". This Orientation has helped students to understand in-depth about what are the essentials needed to become a Successful entrepreneur. The session concluded with the felicitation of the guest.