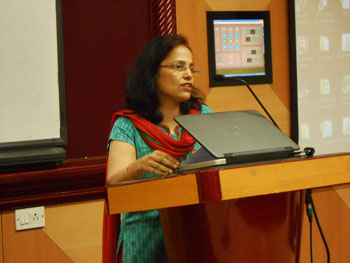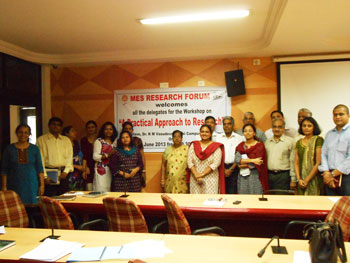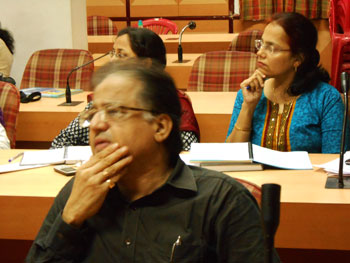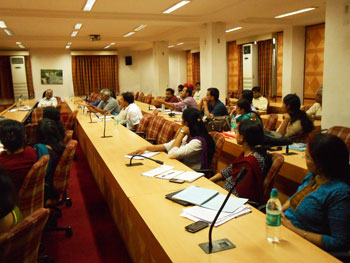 The MES Research Forum conducted the Faculty Seminar Series on 27th September, 2013 at Dr. K. M. Vasudevan Pillai Campus. Ten research papers were presented in the subject areas of Architecture, Management, Education, Biotechnology and Engineering by faculty members of the various institutions of MES.
Dr. Daphne Pillai, Founder of the MES Research Forum, stressed on the importance of Research to keep our institutions intellectually strong and vibrant.
Prof. Celina Joy, Chairperson of the MES Research Forum welcomed all the delegates.
Prof. Smita Dalvi, a Fullbright scholar and the former Chairperson of the MES Research Forum was the Chief Guest. Prof. Dalvi spoke about a collaborative effort towards conducting research in inter-disciplinary areas and developing a professional attitude towards research.
A compendium of research papers compiled by Dr. Kaustubh Sontakke and Prof. Aditya Sontakke (Professors at PiMSR and PHiMSR respectively) was released by Dr. Daphne Pillai.