In preparing the first year MMS studnets to plan for their summer internships in industry, the Research Cell of PiMSR organised a talk for them on the topic "The Importance of Summer Internships" on Monday, 26th February 2018.
Talk on "The Importance of Summer Internships"
Monday
26th February, 2018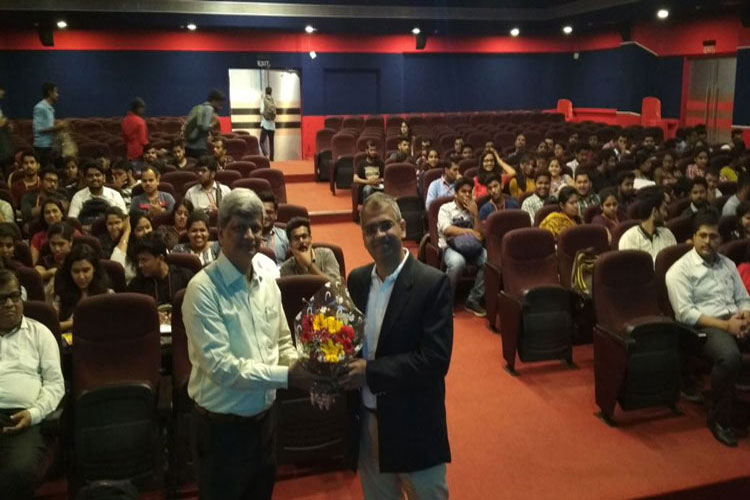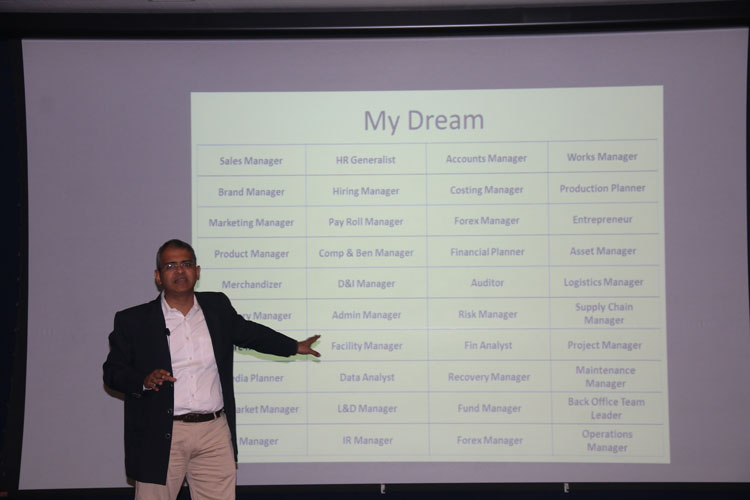 The talk was delivered by Mr. Mandar Chitre, who is an Author, Consultant and Trainer. He has over 20 years of corporate work experience, having worked with reputed companies like Atlas Copco, Sandwik and Walplast among others and covered the whole gamut of areas namely Strategy, Marketing, Branding, Service, Logistics, International Trade and Retail management. He has a Masters in Marketing Management from NMIMS Mumbai and a BE in Production from Pune.
He is currently leading his consulting company, Baton Consultants Pvt. Ltd. with an enviable list of clients. He is a prolific writer who writes for Times Ascent and three technical and business magazines. He is also the author of the book "Don't jump to conclusions". He is very active on Linked in with multiple endorsements for his areas of expertise.
Mr. Chitre encouraged students to follow their dreams and passionately work towards it. He asked students to list down the criteria each of them felt was important while selecting a job. He spoke about the importance of summer internships in the lives of management students and encouraged them to go out and search for problem areas in their localities and work out solutions for them.
The session was very interactive, encouraging and motivating for the students.