The Institution Innovation Council of Pillai Institute of Management Studies and Research observed World Entrepreneurship Day on 21st August, 2023 with a Talk on "Opportunities for Early Stage Entrepreneurs". The resource person was Dr. Dipti Joshi Co-founder & Chairperson – Dr. Dipti Joshi Foundation and Co-founder & CEO – Finezt Finance Consultancy Pvt. Ltd. The objective of the session was to create an awareness on the opportunities for budding early stage entrepreneurs. Dr. Joshi has a BE Instrumentation, PGDFM Financial Management, MA Economics and Education, PhD HC Education. She is the Co-founder Chairperson – Dr. Dipti Joshi Foundation, Co-founder MD CEO – Finezt Finance Consultancy Pvt. Ltd. and Co-founder President – Institute of Educational Leadership (IEL).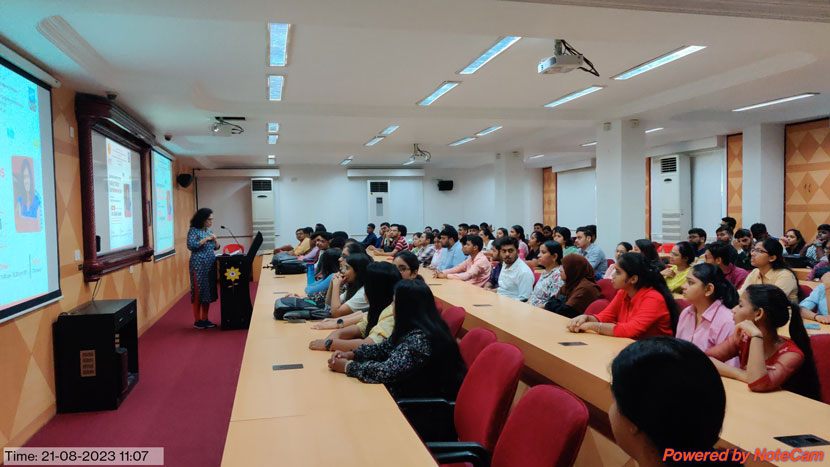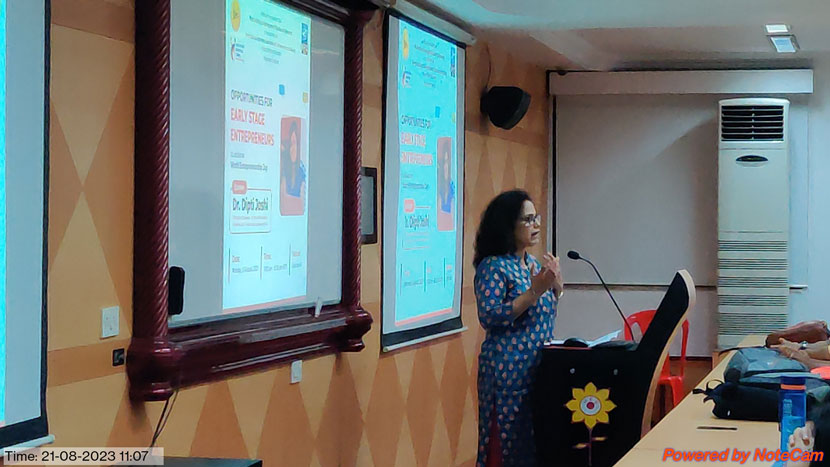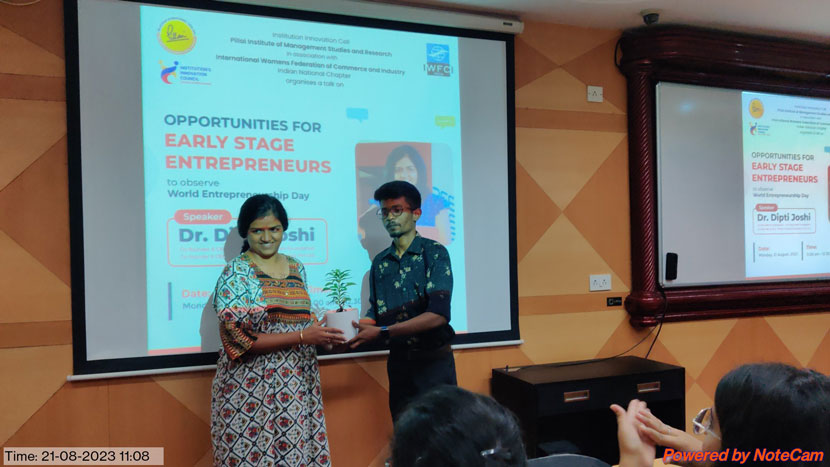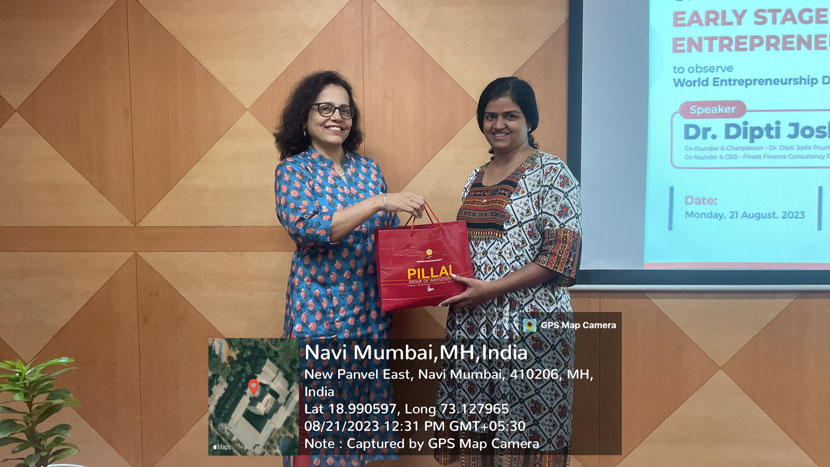 She has been on the jury on many awards like the Ms&Mrs Flykee Galaxy Pageant 2020 Grand Finale Jury, Project Pillars 2022 organised by SAKEC Shah and Anchor Kutcchi Engineering College and for Horizon TechFest 2022 organised by NM College of Commerce. A multifaceted person she is a Researcher, Educationalist, Entrepreneur, Investor, Grooming consultant, Philanthropist and a happy Mother. She has won the Women Achievers Award, Influencers & Achievers Award, Women Empowerment Award, Dr. Sarojini Naidu Working Women's Award, and various other national and international awards for business, philanthropy, writing, presentation, etc by esteemed organizations.
Dr. Joshi spoke about creating the right mindset for entrepreneurship. She also spoke about the skill sets required for budding student entrepreneurs. It was an interactive session enjoyed by the faculty and students 2 faculty and 86 students attended the event.