A Business Quiz Competition on entrepreneurship in India was organized by the Institute Innovation Council of PIMSR for the students of PIMSR on 17th October, 2023 in Conclave at the New Panvel Campus.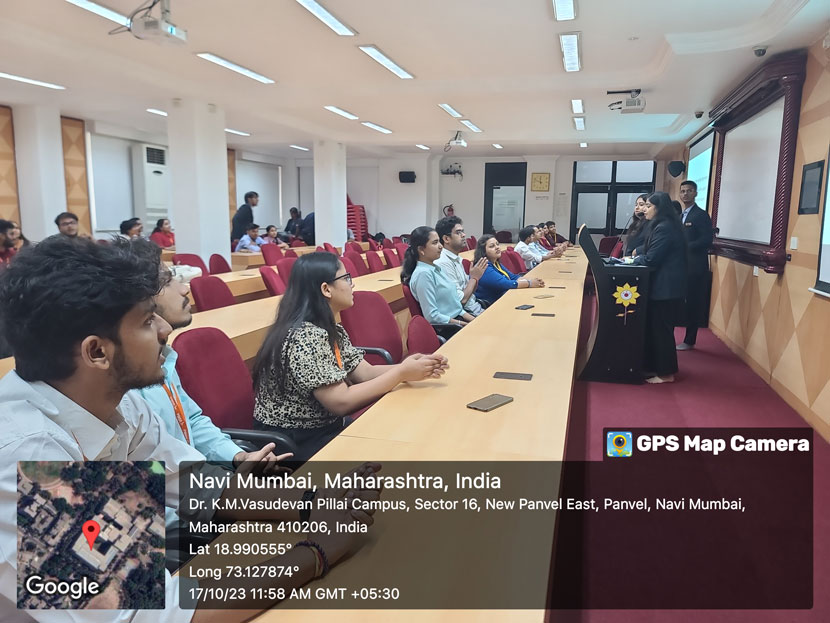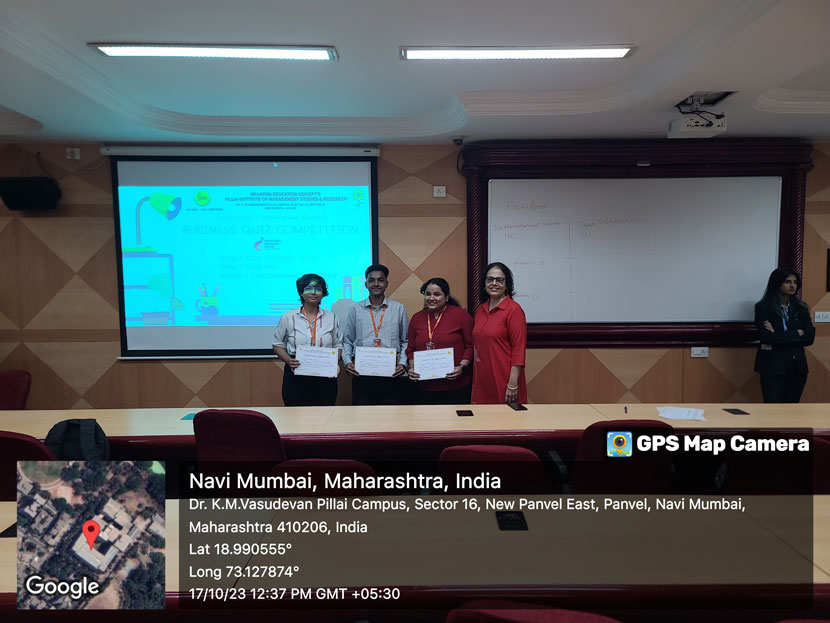 The objective of the event was to help students to learn about successful entrepreneurs and their journeys. 52 students and 2 faculty members attended the event. The event was a great success with 11 teams composed of MMS students participating in the competition. The 11 teams were divided into 3 groups and the rounds were conducted accordingly, 4 teams in total reached the finale in this process. One team was given a wildcard entry based on their knowledge of entrepreneurship. All the participants enjoyed the event and appreciated the IIC of PIMSR. The students got an opportunity to brush up their knowledge on entrepreneurship.
The chief guest for the event was Dr. Celina Joy and Dr. Shaheeda Sheikh. The winners were given certificates of appreciation as a token of their hard work. The event ended with a short address of Dr. Celina Joy to the committee and all the participants. The event was organised by student volunteers Ms. Vrinda and Ms. Yashika.